We help businesses grow through marketable innovations
We are an innovation and business design studio focusing on developing profitable and successful business solutions. We build on creativity, understanding marketing, business & people.
Let's talk

Works
What we have already accomplished
This is our wall of fame. Check out the projects we've been working on, be impressed and get inspired.
Show all projects
Why us?
We are a blend of business intelligence, creativity and technology
We are a team of people with strong creative, technological, and business backgrounds, who participated in developing many successful digital products and services for leading European companies, used by hundreds of thousands of users. May we interest you in a lab dance?
About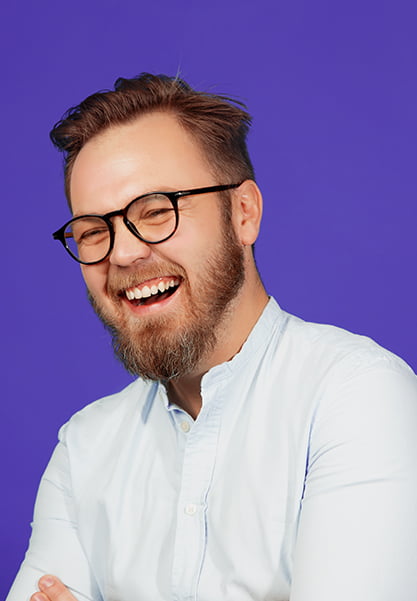 Creative Director & Co-founder
Jan Jelinek
Lab's creative body and soul, visionary with both eyes on the prize (not awards), always bringing fresh ideas to the table. 20 years in the field as a creative director of the best Czech and international agencies, such as McCann or Zaraguza, he worked for the biggest local and global brands as Unilever, Nestlé, ŠKODA, Baťa, Vodafone, Heineken. 5 years ago he founded his own agency called B&T, which now has clients across 27 countries.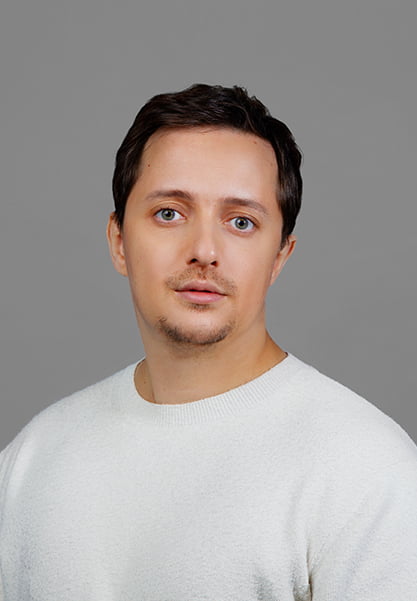 Innovation Director & Co-founder
Jevgenij Blagonravov
Lab's brain. Master of Product Development, specializing in experience design and innovations. After 10 years in the corporate business, Jevgenij has co-founded the B&T lab to help companies and start-ups to grow and win the market. His professional background includes working in HP (managing software projects), Deloitte (managing experience design team) and clients like Erste Group, Intesa São Paulo, Daimler, BMW, KBC Group.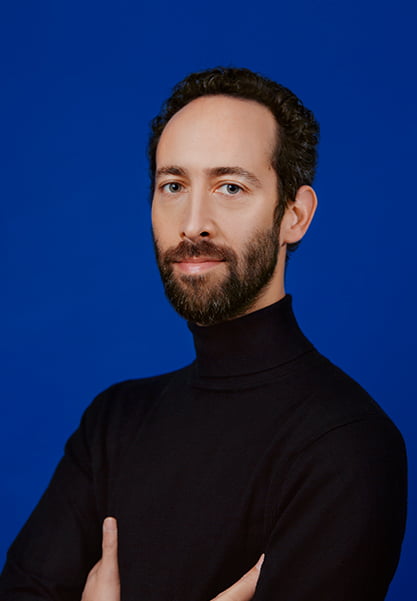 Pricing Director
Jeremie Bertolino
Can a person have "pricing" as a hobby? Yes — Jeremie. His people and number skills are on a whole different level! He has 7 years of experience in the global IT company (software quality engineer, senior program manager), another 10 years in advertising, mostly as Client Service Director. In 2018 he joined B&T to focus on its development and growth. In B&T lab he helps design new businesses, and set better pricing and revenue models for its clients.
Product Delivery Lead
Çigdem Çevrim
Our Wonder Woman. Her superpower is to manage, lead and bring order to our team. Her experiences include urban planning, design, typography, quality assurance management, and leading projects for brands such as Avaya, Staropramen, Ozujsko, Jan Becher Pernod Richard, Procter & Gamble and others. Many of her projects were awarded both nationally and internationally by ADC, Muse, World Brand Design Society etc.
Creative Production Lead
Mathieu Zylberait
If a Swiss knife was a French person, it would be Mathieu. You name it — he has it, and he knows it. Within his 20 years in the field, Mathieu has built insane technical skills which enabled him to work on diverse platforms and technologies. He was named one of the top 10 Art Directors in France, and worked in agencies all over Europe on design and production of digital solutions for the most prestigious brands in the world cross-categories.
Technical Director
Josef Duda
Code magician, technology enthusiast and prototyping maniac. Pepe's passion for innovative ideas and technologies is backed by almost 20 years of experience in the world's biggest companies and start-ups like kiwi.com, Czech TV (work that gained multiple Prix Europa nominations), Ikea, Pepsi, Unilever, and Vodafone with the campaign "Say it with GIF" won 2 ADC Czech Creative Awards.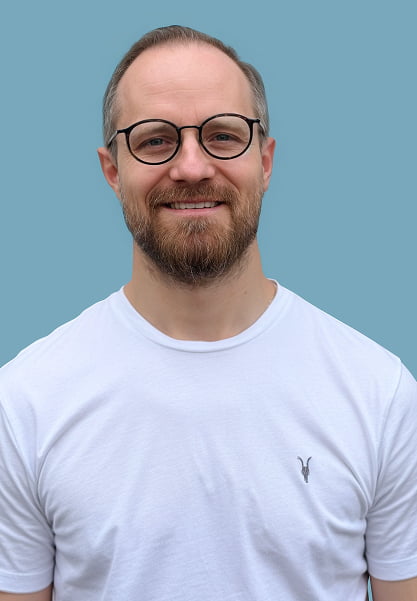 Fullstack Developer
Jakub Stibůrek
Behold! This is Jakub, our Lab's full-stack developer, who knows it all – backend, frontend, and everything in between. At the Lab, he builds products and tools using his broad technical knowledge based on years of experience in developing user interfaces for small agencies and corporates alike. He also knows his way around servers, APIs, and microcomputers.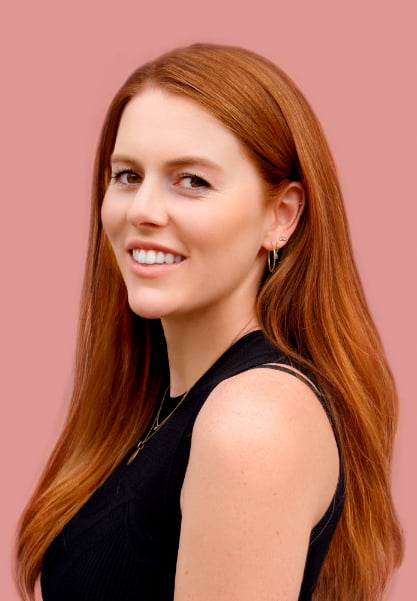 Senior Account Manager
Isabela Fox
Isabela's here to make things happen! Before she set foot in our Lab, she traveled the world to gain a fine education and experience. After receiving a Master's degree in Business Studies, she worked in Australia's telecommunications and IT company, then she moved into advertising as an account manager, managing large campaigns for FMCG, automotive, and banking clients. Her skillset and personality make her a perfect person to help streamline Lab's processes while keeping it cool.
Research Lead
Karolina Kania
If aliens had to abduct someone to study the human race, we'd recommend Karolina – a design anthropologist and UX researcher with over 10 years of experience in qualitative research studies led in multiple countries. After gaining her PhD in anthropology she moved away from the academic, and into the business and tech worlds. At Lab she provides tangible insights that support both innovation process and business decisions. In the past she worked with Avast, Bekaert and Livesport.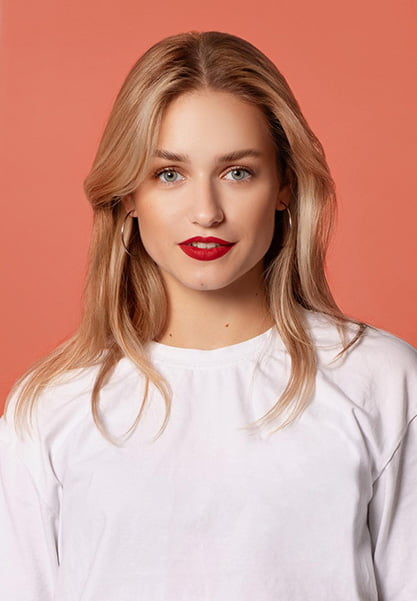 Innovation Designer
Elizaveta Makarova
Liza is our dear strategy consultant and creative innovator. During her extensive studies for her master's degree in International Management, she has managed to gather a great deal of knowledge of big international corporates and start-ups, by helping insurance, financial, energy and healthcare companies to successfully reach their strategic business goals. She is now ready to do the same for your company.
UX Researcher
Kamila Pierchała
Kamila is part of our awesome Insights team. She's got a solid academic background, having studied and taught psychology, statistics, data analysis, and taken part in academic research. She juggles her time between the business world and her studies. In the lab, she focuses on quantitative research, using her academic expertise to uncover valuable insights, user experience, and behavior patterns. At the same time, she's wrapping up her PhD on cognitive functioning among gamers.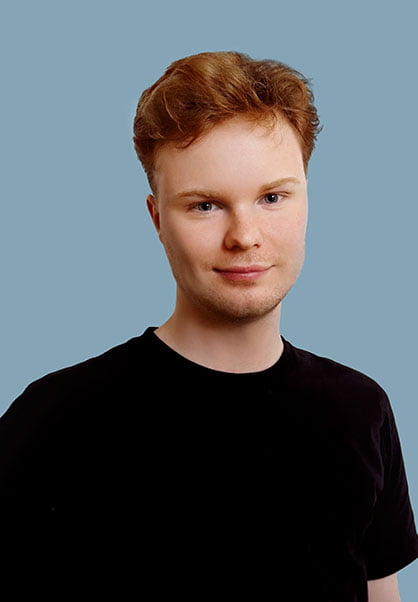 Innovation Designer
David Červenec
David is another shining star of our Insights Team constellation. He brings a diverse range of skills and experiences, including backend development, UX design, IT infrastructure setup, event planning, and team organization. In Lab David helps us gather valuable insights to support innovation process and business decisions. Besides that, he is currently pursuing a Master's degree in UX Research & Design.
What we do
We touch people's hearts and move markets
By understanding the human behavior and addressing unsought needs we build new products, services and businesses that ensure sustainable and profitable growth.